Villa des Courtissous, located in the heart of the Périgord noir, is a lovely house and park, where life is relaxed, friendly and pleasant year round.

A bit of history...
The Villa des Courtissous was first built in 1850 by the Froidefond and Beauregard families, and it is said that the house has always been a place of hospitality. Madame Marsaleix, the owner, opened the house to Parisian families who boarded here over the long summer months in the early 20th century, and to two Jewish families who came here from Alsace in 1940 for protection during the second world war. However the Brehmer Division, already present in the region for several months, arrived at the house on March 30th1944. Léa Elfant, her daughter Betty and cousin, Solene Scheer, were victims of the Brehmer barbary. The house was burnt down in retribution.
Later a small factory manufacturing enamel tiles and jewellery was housed in the Villa for 30 years until 2000 when the house was refurbished with taste and energy by Mr and Mrs Dalibard and became once again a place of hospitality... The upstairs rooms were turned into chambres d'hôte and the old barn into a charming holiday cottage.

Bernard and Shayne Girardin, who lived here from 2007 to 2013, kept up this more-than-a-century-old custom of hospitality and welcoming visitors into their home. They also turned this amazing space into a place of art and culture, where artists from different continents and artforms could reside, exhibit and exchange their passion and ideas.
Andrew and Bridget Carver, the new owners, and their little son, Henry, have brought a new artistic value...music. Bridget Cunnigham Carver is a leading harpsicordist and conductor, co-founder and current conductor of the London Early Orchestra.
As you will discover for yourselves, Villa des Courtissous is a house with wonderful energy and a sense of soul.
Activities or relaxation...
You can relax beside the pool, play games or stroll through the garden where you will discover the majestic centenary trees,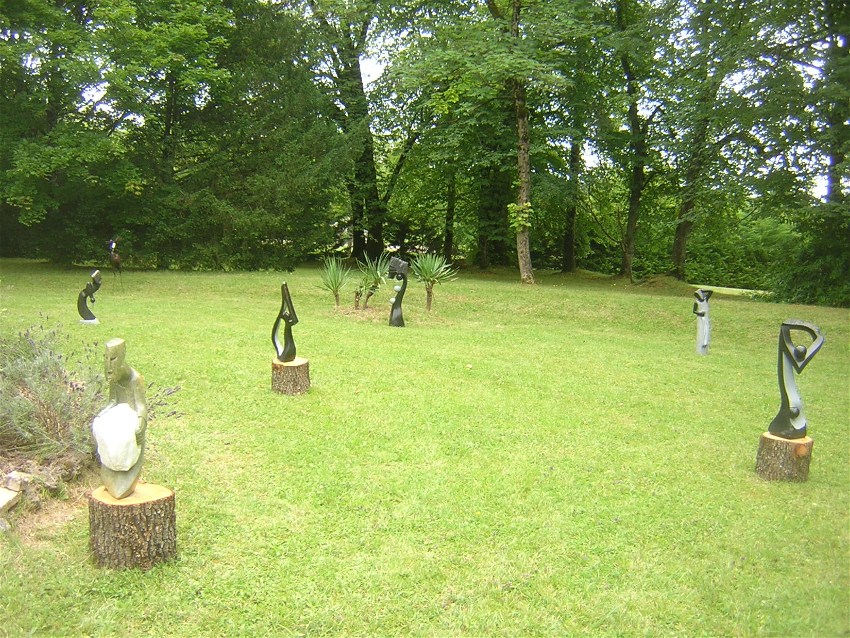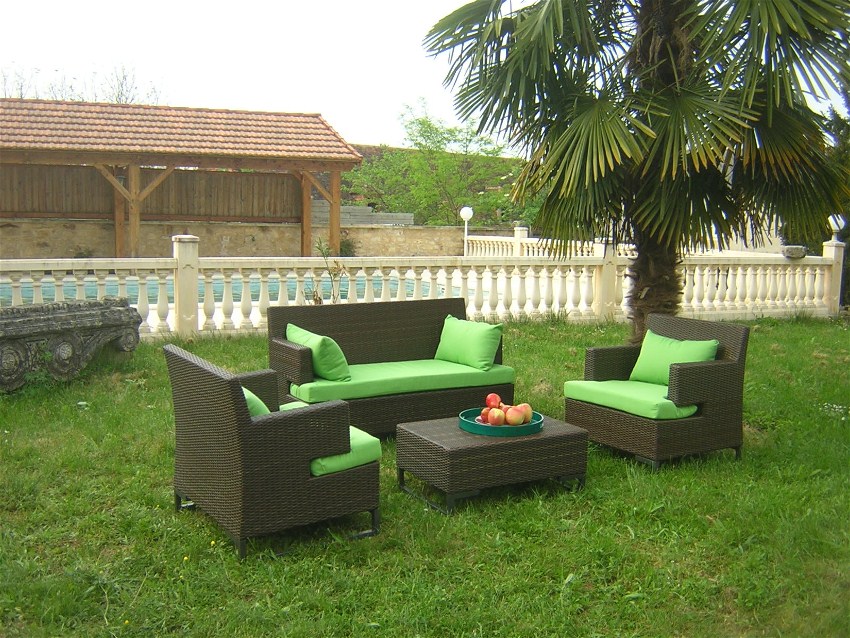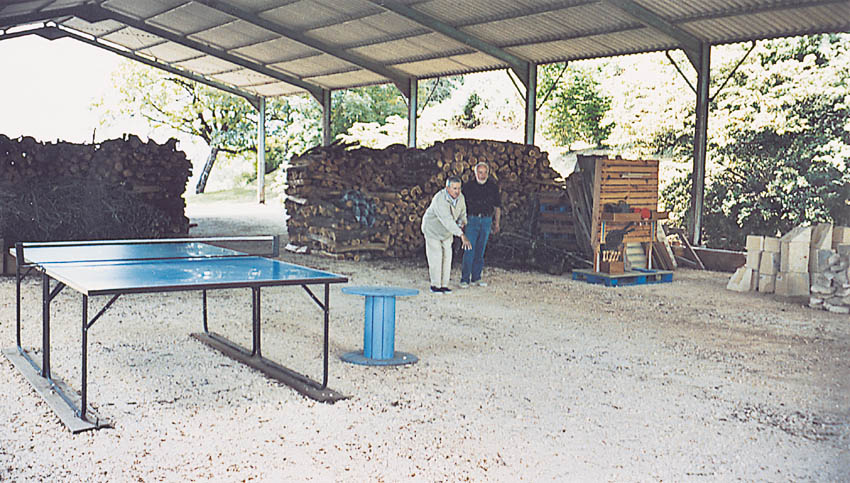 To make the most of your holidays you have full access to the pool and the barbecue for your outdoor meals. If you have any energy left, you can play ping-pong, pétanque,

darts in the shade of the enormous shed. Or you could take a walk, ride or drive around the neighbouring.

Click here for further information.
In the village you will find a restaurant, and a multiservice with café and bar and a small grocery store, which also sells bread, cigarettes and newspapers.